The ReVision Model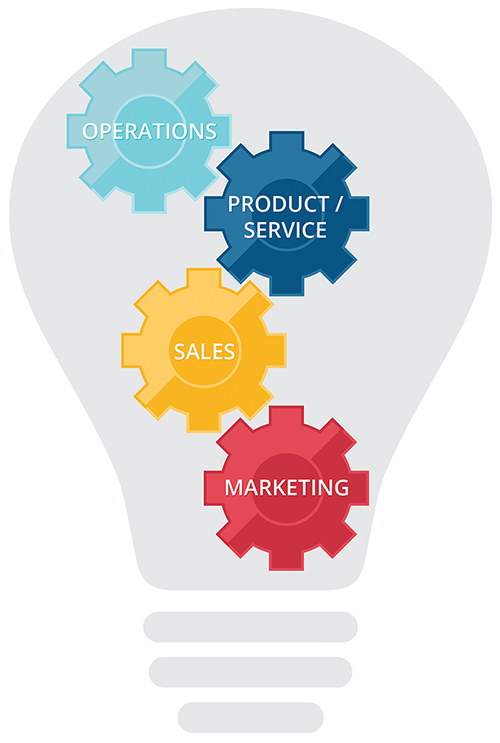 Every business has problems to solve.
ReVision™ is the breakthrough process that gets businesses on the right track.
---
The differences between thriving vs. struggling organizations are focus, energy and innovation. ReVision is a state-of-the-art process to break through the log jam of "can'ts", "buts", and "nos" to unify the team, then uncover and solve unidentified and "unsolvable" problems. The principles of ReVision apply to any business, any industry, any size.
We focus on four core areas: Operations, Products/Services, Sales, and Marketing. We uncover innovation and opportunity in each area and bring them all in sync. ReVision is the rocket fuel that transforms your business and takes your strategic plan to new heights.
Get outside the box. See your business differently.
The ReVision Process
ReVision™ turns an ordinary committee into an IDEA TEAM with simple, key questions proven to change the way companies approach and solve problems.
The process identifies problems and lays the foundation for a strategic plan to move the company forward. In the course of the process, clarity, focus and team unity are achieved. This team approach leads to a more strategic plan with immediate buy-in.
Are you ready to see what ReVision can do for you?