Rocky Mount, NC — Two college students, Madelynn Ayscue, an ECU student from Louisburg, and Kaitlyn Baker, a Samford University student from Rocky Mount, will be learning marketing communications, innovation and customer service skills this summer at Carney & Co., the Marketing Innovation Agency™.
"We are pleased to welcome two outstanding students this summer," said Skip Carney, agency President and CSO. "We are always happy when we can encourage young people to work in our industry and live in this area."
Ayscue, who lives in Louisburg, is about to start her junior year at East Carolina University. She is in the College of Business with a concentration in finance. During her time at ECU, Madelynn has been on the honor roll and has maintained a GPA of 3.44. "I am excited to see where this journey through marketing will take me," she said. "I had not originally planned on a marketing internship, but I feel as if God sees more than just finance in my life." She added that she is looking forward to learning more about communication, problem-solving, and how to be more independent at Carney & Co.
Baker, a Rocky Mount native, is a rising junior at Samford University in Birmingham, Alabama. She is majoring in journalism and mass communication with concentrations in both print and public relations. "I am eager to learn more about what I love and get experience in what may be a future career," Baker said. "The team at Carney & Co. is excellent, and I am looking forward to working alongside them as I explore my passions and interests." Kaitlyn has experience in writing, editing and graphic design. These skills will help Carney and Company's team flourish amidst their busy summer schedule.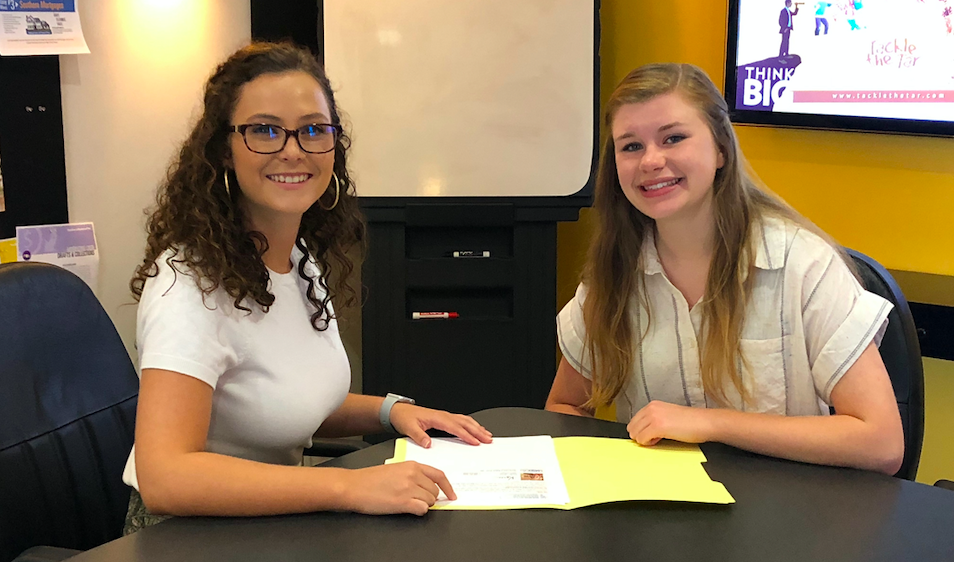 Carney & Co, the Marketing Innovation Agency, has been taking care of brands since 1980 and focuses on Marketing Innovation using its unique ReVision™ process. ReVision identifies innovation opportunities and creates strategic solutions to marketing and operational problems. With offices in Rocky Mount and Greensboro, the company is positioned to work with clients throughout the southeast.
For more information, contact Jessica McKnight at 252-451-0060 or jessica@carneyco.com.