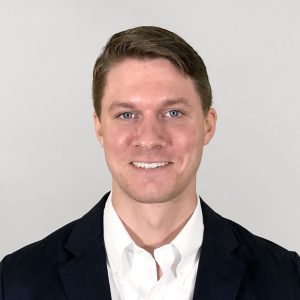 (Rocky Mount, NC) – Carney & Co., The Marketing Innovation Agency™, has expanded its Rocky Mount staff with the addition of Seth Davis, a native of Nashville, NC. Davis will assist the team with copywriting, market research and digital marketing projects as a Marketing Fellow. The Marketing Fellowship program affords recent graduates the opportunity to "hit the ground running" in the agency and rotate among the different client service and creative departments. 
Davis, a graduate of the University of North Carolina at Chapel Hill's School of Media and Journalism, is excited about this first step in his marketing career. "I've been here two weeks and am already elbow-deep in a research project for the company VP and other agency and client projects," said Davis. "I'm excited to see our unique ReVision™ process in action with clients."
 Skip Carney, President and CSO at Carney & Co., gives more insight into the program and their new hire: "Seth grew up here, got a great education at Carolina, and has the potential to make a difference for the agency and our clients in the Marketing Fellowship program. We look forward to seeing Seth fulfill that potential."
"Unlike a typical intern, Fellows are immediately valuable to agency clients because they bring up-to-the-moment technological, market and generational ideas to the table based on their background and advanced education," Carney said.
For more information, contact Jessica McKnight at 252.451.0060 or jessica@carneyco.com.
About Carney & Co.:
Carney & Co. was founded by Skip Carney in 1980. They help clients with marketing, advertising and public relations programs using their ReVision™ process. ReVision identifies innovation opportunities and creates strategic solutions to marketing and operational problems. Carney & Co. uses this tool to fulfill its mission: "To help clients grow with smart strategies, bold ideas and flawless creative execution".