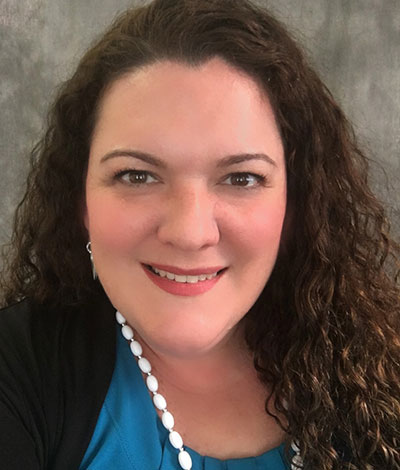 (Rocky Mount, NC) – Carney & Company, The Marketing Innovation Agency™, has welcomed new Account Coordinator, Elisabeth Farnsworth, to their team.
"Carney & Company is a very dynamic marketing agency, with a focus on creativity. I am excited to be a part of the excellent work they do for their clients," said Farnsworth.
Farnsworth, who lives in Wilson, has been the Executive Director for Wilson Area Habitat for Humanity for the past two years. She was the Marketing and Education Director for the Arts Council of Wilson from 2013 to 2017. She used her marketing and public relations skills to help both organizations grow and increase their public outreach.
"Elisabeth has a track record of success in helping solve problems for people and organizations," said Jessica McKnight, Vice President and ReVisioneer with Carney & Co. "Her focus on managing our clients' marketing communications will allow us to continue to expand our reach and help companies through ReVision™, a strategic process for marketing innovation to help businesses and organizations thrive."
Farnsworth graduated from ECU with a degree in Business Management and Promotion. She is a native of Brookhaven, Mississippi, and moved to Wilson in 2009. Elisabeth is a member of the Wilson Family YMCA Board of Directors and has served on the Wilson Healthcare Foundation of Wilson Pink Ladies Executive Committee and the Wilson Chamber of Commerce Diamond Dip Committee. She served as secretary of the Wilson Active Artists Association and on the Arts Council Board of Directors and the Wilson Medical Center Auxiliary Board. She was president of the Wilson Medical Society Alliance and chaired the Wilson Medical Society Alliance Health Fair from 2009 to 2012. Elisabeth is a visual artist, musician, and a mother to three children.
Carney & Co. was founded by Skip Carney in 1980. It helps clients with marketing, advertising and public relations programs using its ReVision process. ReVision identifies innovation opportunities and creates strategic solutions to marketing and operational problems. Carney & Co. uses this tool to fulfill its mission: "To help clients grow with smart strategies, bold ideas, and flawless creative execution."
For more information, contact Jessica McKnight at 252-451-0060 or jessica@carneyco.com.