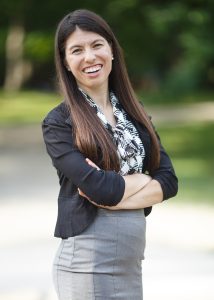 GREENSBORO, North Carolina — Carney & Co., The Marketing Innovation Agency™ that sprouted in Rocky Mount, NC, is expanding to Greensboro. The new office added Melanie Brender to its staff last month as Social Media and Account Coordinator.
"Because our company is positioned for major growth, we have opened a second location and added key talent," said Skip Carney, President and CSO of Carney & Co. "Melanie is prepared to help us take on new clients and spread the effectiveness of the ReVision™ process."
Jessica McKnight, head of the Greensboro office, said, "Our company values transparency, hard work and flexibility. Melanie contains all these traits and more. She will be an integral part of the Greensboro team." McKnight was appointed to Vice President, ReVisioneer, and head of the new office in May.
Brender boasts a unique background in lobbying, sports marketing, editorial work and non-profit promotion. Immediately after college, she managed accounts with the Michigan Dental Association and city of Detroit for Truscott Rossman, a public relations agency based in Lansing, Michigan. She later learned brand and event promotion as a professional runner for the Hansons-Brooks Original Distance Project.
"I am thrilled to be working with such an established, solution-focused firm, especially one dedicated to strong, female leaders such as Jessica," Brender said. "She hired me on to a forward-thinking team with its eyes on innovation and growth."
For more information, contact Melanie Brender at (252) 451.0060 or melanie@carneyco.com.
About Carney & Co.:
Carney & Co. was founded by Skip Carney in 1980. They help clients with marketing, advertising and public relations programs using their ReVision™ process. ReVision identifies innovation opportunities and creates strategic solutions to marketing and operational problems. Carney & Co. uses this tool to fulfill its mission: "to help clients grow with smart strategies, bold ideas and flawless creative execution".